Preporučujemo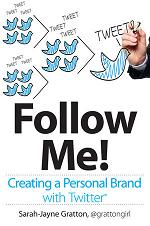 FOLLOW ME! Kreiranje ličnog brenda na Twitteru
Must Have Twitter Apps: Twitter Tools, Widgets & Applications
Webopedia
AllMyTweets: A tool that allows users to view all of their tweets on one page and export them through Firefox.
Bit.ly: A URL shorten service to shrink tweet URLs to 20 characters, plus track and share URLs.
Bkkeepr: A Twitter tool that allows users to keep track of books they are currently reading.
Blackbird: The name of a Twitter client for BlackBerry smartphones.
Buffer: A social media management platform that allows users to manage their various social media accounts in one place.
BuzzSumo:A tool that allows users to search for Twitter's key influencers for specific subjects and the most shared content.
Commun.it: A Twitter relationship management tool that indicates who your influencers, supporters, and engaged members are.
Flock: A social browser with many Twitter related features. Users can send and read tweets, read mentions, and perform and save Twitter searches. There is also a character count tool Twitter users can use to make sure they stay within the character limit.
FollowersForSale: With this Twitter tool, users can buy a certain number of followers for a set price.
FollowerWonk: A tool for Twitter that provides analytics, follower segmentation, social graph tracking, compares users, and more.
Friend or Follow: A Twitter tool to find out whether people you following are following you back, and whether they are following the people following them. Interested twitterers simply need to enter their Twitter username at the site.
GeoChirp: A Twitter application that allows users to find other Twitter users who have similar interests in any specific geographical location.
Goo.gl: Google's own URL shortener. Offers short URLs, reliable service and good uptime.
GroupTweet: A Twitter tool that lets users send messages that can only be viewed by a selected group of Twitter friends.
HashTags.org: Categorize your tweets so people can find them and understand what they are all about.
Hootsuite: A social media management platform that is compatible with a variety of social media sites including Twitter, Facebook, and Google+.
InnerTwitter: Encourages Twitter users to meditate by sending chimes at specific time intervals or at random times throughout the day. These chimes are the signal for users to spend a few quiet moments in meditation.
iTweet: This is an interface for Twitter designed to make it easier to use Twitter from an iPhone.
LinkBunch: This tool lets Twitter users combine several links into one link so they can be shared in a single tweet.
LoudTwitter: A Twitter tool that allows Twitter users to display Twitter updates on their blog.
PocketTweets: The name of a mobile Web-based Twitter client for the iPhone. You can use it to see the latest tweets from your contacts or to update your status remotely as well as download other Twitter applications.
SocialOomph: A service that allows its users to schedule tweets, track keywords, helps to extend Twitter profiles, and more.
TinyURL: shrink your URLs to 23 characters on Twitter or any online publishing space.
TweetDeck: A tool for Twitter that includes real-time tracking, tweet managing, organizing, and engagement.
TweetStats: Use this tool to see Twitter stats including tweets per hour, tweets per month, tweet timeline and reply statistics.
Tweriod: A tool that provides users with the best time to tweet with analytics that are based on the users' own tweets as well as their followers' tweets.
Twibs: An application that lets Twitter users find businesses on twitter.
Twidroid: A full-featured Twitter app designed for use on Android mobile phones.
TwitLonger: A tool that allows users to submit tweets longer than the allowed 140 characters by automatically including a link that followers can click to continue reading the full message.
Twitonomy: A resource that provide Twitter analytics from competitors, as well as which tweets have the highest retweet rate, and more.
Twitterfeed: Allows users to add RSS feeds that can be shared automatically through their Twitter account and other social media sites.
Twitrank: A Twitter user ranking service that provides an updated list of the top 150 Twitter users.
Twitter Widgets: Twitter's own widgets are compatible with any website and most social networks.
Twtrland: A tool that allows users to filter other users based on categories that can help them find relevant users to connect with.
Budite prvi koji će ostaviti komentar.
Ostavite komentar